The wonderful team at PrensaLink developed this article exclusively for the marketing agency MD . Here they tell us how to make a press release in ten steps.
How to make a press release?
Before you start reading this post, we want to ask you a question: Do you think press releases are important in your marketing strategy?
If your answer is no, this material will self-destruct in five seconds. If the answer is yes, you will still be reading these lines.
Because press releases are still a very, very important part of disseminating relevant information about your company, generating brand recognition, reaching your target audience in a more defined way and generating potential customers.
But, you must know how to write a press release that journalists cannot miss.
Do you want to know how to write a press release? Keep reading, because we will not only tell you how to write a press release, we will also tell you what to do once you finish writing it, to achieve a correct distribution.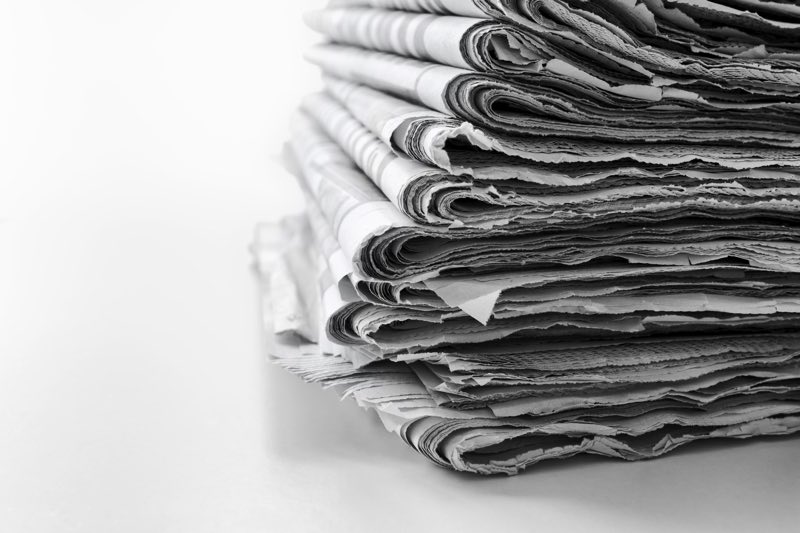 10 steps to make a successful press release
A press release is a 400-600 word story about your business that is shared with the media to generate news coverage. To write a good press release, you need to include a compelling headline, a powerful lead paragraph, and an informative body. If written well, a press release can greatly increase your brand awareness. When your press release is ready, the next step is to get it in front of the right people at the right time.
1) Determine your press release, topic, and audience.
The topic of your press release should be newsworthy, so that journalists really feel interested. This can be anything from an announcement of the hiring of a new employee to the organization of a future event. Knowing the specific topic will not only help you determine the crucial information you need to share, but also who your audience is. So be sure to provide information in a clear and concise manner.
These are the most common examples of topics to issue a press release:
Publicizing the hiring of a high-level executive is an effective way to show the public that your business is growing or changing positively.
These press releases should include the name, title, a short bio of the new hire, and what they will add to your organization.
A press release about a new product or service can create a brand buzz and boost sales.
Include the new service or product name, brief details of what it is, the date it will be available, and how to get more information about it.
Issuing a press release for an event will not only increase attendance, but it will also show the public how your brand is engaging with the community.
Include the name and purpose of the event along with the date, time, and location.
Industry award or recognition :
Announcing an award or recognition shows that your brand is trustworthy. Include a description of the prize, what the requirements were to win, and how this positions you in relation to your competitors.
2) Format of your press release
Before you start writing, set up your press release document to use standard font and image sizes. The correct format makes it easy for journalists to find the important information in your press release quickly and easily. If you can, use a press release template, which you can easily download online. Make sure to add your logo and letterhead at the top of the document and choose the font type, size and color. We recommend that you use a font type Times New Roman or Arial to facilitate reading, and make sure that the text is in black.
The sizes and styles of the fonts will differ slightly depending on the part of the press release you are writing, but you can take as a general guide these recommendations:
Headline: Times New Roman or Arial font, size 14.
Entradilla: Times New Roman or Arial font in italics, size 13.
Body: Times New Roman or Arial font, size 12.
3) Add contact information.
Below your logo, include contact information for a person in your company who can answer questions about your press release.
This information should be on the right and placed under your logo. Always include the name of a specific person with their email address and mobile number.
4) Create your shocking headline.
The headline of your press release should be between 65 and 80 characters, and you should place it in the top center of your document, below your contact information. The title should be concise and compelling, clearly communicating your main message or story. Also, consider using keywords in your title that will rank well on Google. While press releases will generally not have much value for your SEO, they can appear in Google search results if you include keywords that people frequently use in searches.
To find keywords that can be tailored to your topic, you can use a tool like Ubersuggest, for example.
Look for keywords that have a volume of 200 or more, and that align with your message or news.
5) You can write a subtitle, although it is not required.
Captions are located just below the title and should not be longer than 20 words. The goal of this subtitle is to provide more information about your story, while serving to establish a "hook" that encourages journalists to keep reading.
Write your subtitle to be consistent with the title, but also provide more information.
6) Create a powerful lead.
This paragraph should be around 50 words or less, and should essentially answer five questions: "who, what, where, when and why." These sentences are crucial, as few people read beyond the main paragraph of a press release.
The questions your first paragraph should answer are:
Who – Who is involved. What company? What individuals?
What – What happened? What is the history? What's going on?
Where – Where did it happen or where is it going to happen?
When – When did it happen? When will it happen?
Why? – Why does the reader care?
The impact of your press release will largely depend on your creativity to write this lead in an attractive way. Leave the details for later paragraphs and answer each of these questions as concisely as possible. It is also important to maintain the proper length in this section, as journalists have very little time to review the content of press releases.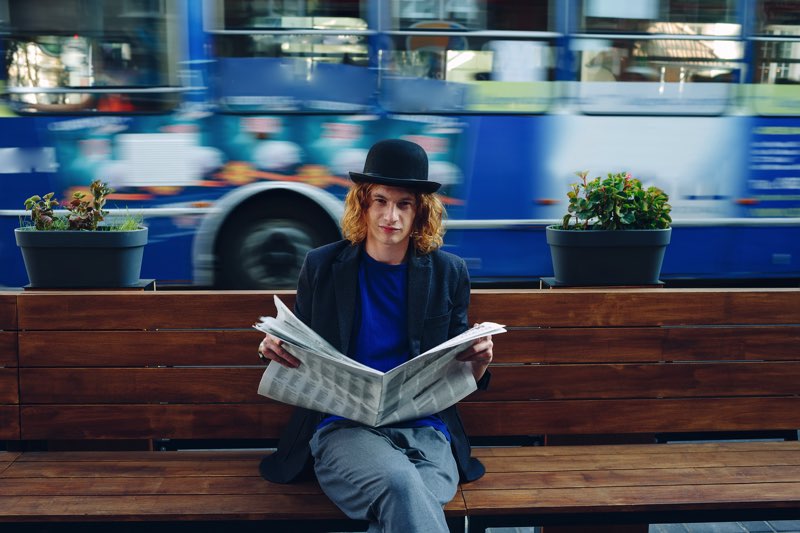 7) Unfold your story in the body of the press release.
The body of your press release should be three to five paragraphs long and develop the idea for the lead. Write these paragraphs as concise as possible, ideally not to exceed 300 words, and include all the specific details about your story. To add more interest and credibility, close with a clear call to action and include a quote or testimonial to support your story. Include numbers and statistics to support the importance of launching a new product. Numbers play a key role in presenting a compelling story and making it credible.
The importance of including a call to action.
A call to action, CTA, is a sentence that tells your reader exactly what you would like them to do after reading your press release. Your call to action should be clear, practical and concise, and of course, it should facilitate the reader's action. For example, if you are releasing information about a new hire, provide a social media account or website where journalists can get more detailed information.
The importance of adding a quote or testimonial.
A quote or testimony increases the credibility of the news you are trying to sell to journalists. Add this quote as a separate paragraph within the body, ideally after the second paragraph and not to exceed eighty words.
8) Information and history of the company.
Here you should make a small biography of your company, so that basically journalists learn about what your business is about and what you do. Put all that relevant information in a maximum of 100 words, and place it at the end of your publication, below the final paragraph.
Do you have doubts regarding what information may be important to journalists about your business?
Here are some ideas:
Full name of your company or organization.
How many years have you been in business?
What makes your business unique or different.
How many offices does your company have.
Recent awards or achievements.
A link to your company's website.
9) Include contact information.
Now it is the turn to post the information so that the journalist can contact you. Repeat the same contact information you included at the top of your press name, so journalists can easily reach you with questions.
10) Distribute your press release.
Now that you have written your press release, you are ready to put it in the hands of journalists, reporters and representatives of the media.
You can distribute your press release in three main ways: by posting to your website, by using distribution services, and by sharing a link on social media. For best results, you should use all three distribution methods.
Publish to your website
Add your press release to your website in HTML format, usually as a publication, and as a PDF.
Keeping an archive of press releases on your site provides some SEO benefits, as mentioned above, while ensuring that any person in the media has access to previous releases.
Be sure to create a separate page for these versions, titled "News," "Updates," or "Press," and add this page to the main menu of your website.
Use a distribution service
Using a syndication service to publish your press release will ensure that your press release is sent to the correct media and reporters.
Post a link on your social media channels
Post a link to your press release on all active social media channels in your company. You can use the direct link from the press release archive on your website or the direct link provided by your distribution service.
By sharing your press release on social media, your followers can easily read and share it, increasing awareness of the topic of your release. As we said earlier, a press release is an important document in your marketing strategy. It must be attractive, legible, and grammatically flawless.
Review your press release several times and let your colleagues review it. Take suggestions and apply them so that your press release is error free.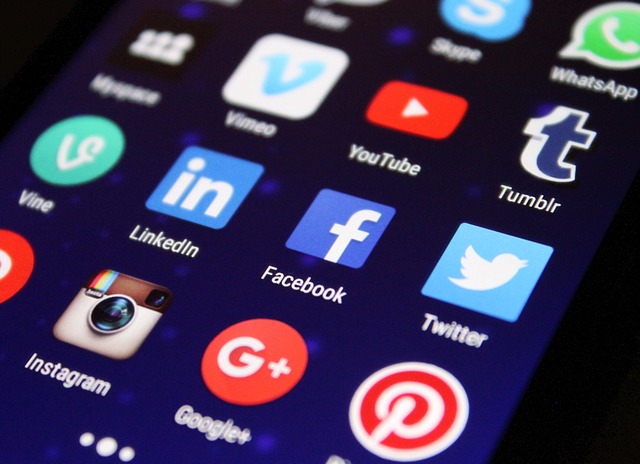 Key tip
Don't review your press release right after you finish writing. Take a break or focus on something else for a few minutes. Treating a press release as an ideal tool for communicating with the media is important. Make it an important part of your public relations strategy and apply it effectively.
Once you publish it, share it with your current and potential clients. Send an email notifying them of your news and distribute it on your social networks. Follow our tips above and you'll be on your way to delivering the best press releases. Have you ever written press releases to spread news related to your company among the most relevant journalists for your niche market? What were your results?
Note written by: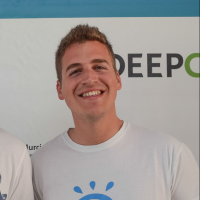 Juan Uceda : Undertaking with Prensalink.com and several other internet projects. Well aware that the more you know about SEO, the more you have to learn.